My Antonia: "I loved her grace, beauty and changing face", that became more beautiful to me every year and we were truly fellow pilgrims, we walked so many trails together.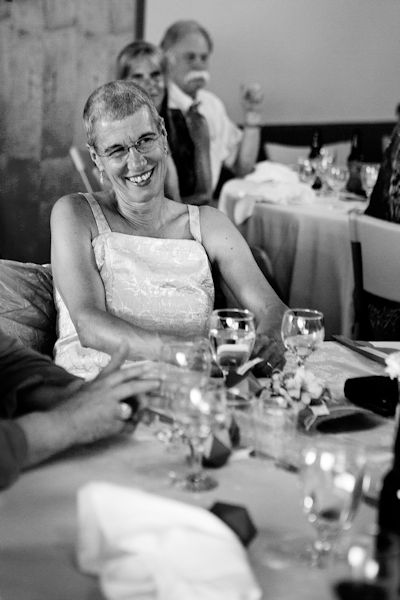 I Think that Antonia is the most beautiful name and July 24th, 1981 was a the day I met my Antonia. I was on my way back from a trip with friend and fellow potter Jim Speers to visit the De Young museum in San Fransico, we stopped in Calgary to visit another potter friend, D'arcy Margesson who was working at Neil Liske's Clay House. D'arcy had previously told me about a really nice young woman who was also working at the studio. D'arcy introduced Jim and I to the slim young woman. I remember him saying this is Antonia Huysman to me as I reached out to shake her hand, but before I touched her hand I had a flash of insight and knew instantly that she would be my wife. That moment was the most prescient of my life and it was certainly the luckiest day of my life. We went for a very memorable lunch and I liked my future wife a lot. The next day when I got back to Edmonton I called D'arcy to ask him for AntoniO's phone number (maybe I was a little deaf even then), D'arcy told me that if I didn't want her to hang up on me I should call her AntoniAH, she hated people making that mistake. This was very good advice and I called her right away, with far more confidence than I'd ever had with a girl before, because after all I knew that she was going to be my wife. In any case D'arcy was going to come to Edmonton on the next weekend for a potters party and I was able to convince Antonia to come with him. I had told my friends John and Rita McGie and Tom Villet and Kathy Turnbull that I had just met my future wife. They must have thought I was a little bit loopy. When Antonia and D'arcy arrived for the visit and as she was getting out of his car I had second thoughts myself just for a moment but I only had to shake her hand again to know that my insight was true. I was normally shy and she was too I think, but in this circumstance, I was supremely confident. The weekend went well and I was very impressed with her intelligence and niceness. We had a lot in common, we both liked hiking, backpacking and x-c skiing. And I called her after the weekend too, in case she'd forgotten me, I called her often and she did like me. She liked me well enough a couple of weeks later to use her summer holidays to help me build what was our first car kiln. We very quickly stopped shaking hands and started holding hands. There is a photograph that I took of her standing on the partly completed kiln, a strong, slim beautiful woman, smiling and holding a brick. This was from the first weeks of our friendship and I can say we were falling in love. After this there was a lot of driving between Calgary and Edmonton as we exchanged weekend visits. I spent that Christmas with her in Calgary. But we were making plans, we wanted to do nice things for each other and both of us wanted a family more than anything. Antonia was 27 and I was 28.
In January of 1982, Antonia left her job at the Clay House and shared home with her best friend Virginia, and moved to Edmonton to start her life with me and the beginning of our shared dream. Which was to have a family and a home in the country and of course to make pottery together. We were young and strong and we knew we could do this. Nine months later our beautiful baby daughter Anna was born to our complete delight and was step one of our dream. Antonia was a wonderful mother, full of love for our new baby. We were living in the basement of my dad's home in bonnie doone and my father was also delighted. At the age of 75 he had another grandchild to love, and over the years, all of our children grew to love him. Anna was an early participant in our pottery sales, sleeping in her car seat for her first Christmas Sale in 1982. Antonia worked hard, being a mother and a potter and we were able to slowly save some money for our future country home . I remember now how slowly. But we worked really hard and we were really happy. We met our good friends Nicole Cleriot and Patti Lamb that year. There were many potters parties in those years and we took Anna canoe camping and white water canoing with a large group of good friends. Tom and Kathy, Rod and Barb, Hartmut and Margret were the core members of this group. There were so many other friends. There is a lovely group photograph in Ryan Parker's slide show of all of the people who had helped us when we finally did move to the country. We took Anna hiking and cross-country skiing and once our dear friend Mary Porter babysat Anna for us at her home Jasper. There were many visits with Mary and these were happy times. During the next few years our love grew and we had some sadness when Antonia suffered from 3 miscarriages of our hoped-for second child. And, Anna grew to be a big girl of almost 4, as Antonia grew as a mother and I as a father. There was still so much to learn. On July 2nd 1986 our second and third children, Claire and Martin were born and motherhood (and fatherhood) took on a new intensity. And we were tired but so happy. Now Antonia had no time for making pottery, but I was just outside in the workshop if she needed help. And I could see my children throughout the day and be with Antonia. There was a babysitting co-op and playschool and later kindergarten. There was the support of our friends and grandpa would watch the kids sometimes so that Antonia could get out alone to shop or to work in the pottery. We were happy and frugal and busy and we were fulfilling our dream. In 1987 we were finally able to buy our property on range road 214, an undeveloped 40 acres for the bargain price of 32,500 dollars. Our family grew again in 1988 with the birth of our youngest daughter Nicole. We had more golden years with our beloved Antonia, who loved her role as a wife and mother. She sewed Halloween costumes, princess's, tigers and clowns, she sewed dance costumes. She taught this skill later to our daughters. Antonia loved cooking and she taught the girls how to do it with patience and love. We both loved reading and we tried to impart this to our children. The easiest joy in the world is to read a book to a child. We went camping and hiking with our young family and every couple of years we would go to BC to visit Antonia's sister Maria husband Ken and daughter Becky. There was a lot of good fun with my sister's children, cousins Rica and Von, Kie , Rosanna and Alexi. Cousin Adrienne was seen more often when we visited Grandma Maria in Calgary. All the while I was spending my summer months working at our acreage making slow progress building our dream home and workshop.
In 1993 the normal hurry and worry of our busy young family changed to serious worry when our Nicole was diagnosed with the auto immune disease, Juvenile Dermatomyocytis. There were times when Antonia and I felt despair, but we did our crying in private so that our children wouldn't worry. Nicole recovered after 8 years of treatment for this serious disease and Antonia and I have always been grateful for the wonderful care given by Dr. Janet Ellsworth. This experience was hard, and changed our family, but it strengthened Antonia and I and our love grew.
Life went on for all of us and there was a lot of fun over the years. We created many traditions with our friends John and Rita and Jim in the early years, spending Thanksgiving, birthdays and New Years celebrating with them. After we moved to the country, skating on our tiny pond at new years with bonfire, sparklers and fireworks was to became tradition. There are so many good memories. Antonia and I loved Christmas more than any other celebration. We would finally have the time and money after the rush of making pottery for our Christmas sale. Antonia loved shopping for special gifts from Santa and every Christmas we would make a family expedition through the snow to cut one of our own spruce or pine trees. Another tradition on Christmas eve was that all the children would sleep on the floor of our loft bedroom They did this because the children's bedrooms in our new home were all grouped around the family room where we always put up our Christmas tree, which made it hard for Santa Claus to bring the special Santa presents. . It was fun for them to sleep in the loft when they were little and fun for us too. This way Santa could bring his presents without worrying about restless children and Antonia and I could make love in front of the Christmas tree. Sadly this tradition had to end as our children grew older.
And Time rolled on, junior high and high school and Anna`s first year of University. This was for Antonia a mid-life crisis as she saw her role as a mother change. She felt that she wanted her own career and a change from just working in the pottery with me. This was the year (2000 I think ) that Antonia found her new role in life when she was offered a job with our friends Stan and Charleen at the Prosthetics and Orthotics Care Company. It was a part time job so she could still work with me for part of the week and although I was a lonely at first, the job gave Antonia the new challenge that she craved. She met new people and was able to use her computer and management skills. She was happier and eventually I was happier too. She flourished in this job and kept making pottery as well.
She was such a hard worker, less distractible and more organized than I was. She was the pottery sale manager in lots of ways, keeping me on track and she loved to bake for our sales. I think that most of the people here know this because between us all, we have eaten many thousands of cookies and squares. I've said more than once that her baking was the real reason people came to our pottery sales. But she was kind, intelligent and always part of the reason that most orders were filled on time (or at least eventually).
There were many things that Antonia enjoyed but music and gardening were favourite things for her. She took great pride in having a large vegetable garden and there were many meals in the Summer when she would proudly declare that everything was from the garden. This Spring while Antonia was recovering at the Cross Cancer Institute after her stem cell transplant our wonderful young friends Sue and Michael Johnstone, Rod and Zane and Jill planted Antonia's garden to help her. The planters too were filled with herbs and strawberries and flowers. Antonia cried with happiness when she came home to see what they had done for her. She couldn't often walk to the garden but every morning she was delighted to pick the strawberries from the containers in front of our house and cut them in half for us to share. We shared.
We always thought of ourselves as being married even if we never did formalize it, our vows were never made in public, but they were never broken in private either. We thought that it was enough to love each other. That being said, our marriage wasn't always harmonious. In almost every way Antonia and I were perfectly suited, but thermodynamically we were incompatible. I had to be careful not to set the thermostat too high and there was nothing that could make Antonia more cranky than to have a nice hot fire in the wood heater. And I only tried to help out by putting her cloths in the dryer once. You might be able to predict what could happen to a favourite cotton sweater in a nice hot drier, but I had no clue. I think she forgave me for this lapse but she didn't let me forget it either. In 32 years there were only a couple of times that we were really angry at each other and that didn't last long. We were friends and lovers and we shared everything she is part of me and I was part of her. I never stopped telling her that I loved her and I know that she loved me.
January 29th 2012, this is the hard part of our story and most of you know it. Only a year and a half ago we were in this room trying to celebrate the life and to make sense of the death of our son Martin. This loss was terrible beyond words. It sapped our lives, our energy and stole the elasticity from our joints. The intensity of our sadness had the effect of increasing our love for each other. We clung together and cried and grieved, and loved, more than anything we needed each other and our daughters and son's in law to get through this destructive and painful loss. We miss Martin so much. Our love was strong before this but it got so much stronger.
Last Summer we were on our way in to Mt. Assiniboine a backpacking trip we had planned but not completed the year before. It was a chance to enjoy what we loved doing best and find some peace in nature. But there was something wrong with Antonia's health. We were only a few hundred meters up the slope from sunshine ski village at the start of our trail in to Magog lake at the foot of Mt. Assiniboine. Antonia who had always been stronger than me in climbing was breathing very hard and occasionally coughing. After several stops to catch her breath I said, "Antonia something is wrong, we should go back" and she said," No, we planned this and I'll be alright, I just have a cough". She was strong and very determined, but it took every ounce of her strength to carry on to Og lake that night, a distance of 24 Kms. We did have a memorable trip, the weather was good but I was worried about her. On our return the first blood test showed that her haemoglobin was only 70% of normal. She was so strong, it masked the effects of her cancer. And we were so sad that our sadness felt like fatigue. another symptom of Myeloma that was ignored. After many tests culminating in a bone marrow biopsy, Antonia was diagnosed with Multiple Myeloma. In her case, the cancer was very aggressive and resistant to the common first line drugs. But there was hope and some radiation treatments to ease her pain, stem cell collection and finally a stem cell transplant. We had the longed for grandchild on the horizon and the exciting prospect of our daughter Claire's wedding with Ryan Parker to look forward too. The transplant was hard but by the August 10 Antonia was back on form. Helping in every way that she could. Baking cupcakes and sewing for the wedding and helping our daughter Nicole renovate her new condo. For the wedding Antonia was radiant. But her hoped for remission didn't occur and in this past month we watched her strength decline. Two weeks before her death, Antonia said to me that in the event the worst happened, in lieu of flowers she wanted to promote the Alberta Baroque Ensemble and the Alberta Myeloma support group. And we were always impressed with the care and kindness that she and I experienced during her treatment at the Cross Cancer Institute. Dr. Andrew Belch, Dr. Steve Follett, Danielle and Lorrena were just a few of the people whose kindness made this journey easier.
Antonia's dream, apart from being a mother was to see her first grandchild and this was realized just a few days before the end when she was able to hold Anna and Jeremy's newborn baby, Sarah Antonia. This was a joyful, sad, bitter sweet day for me, seeing Antonia's love for our sweet little baby granddaughter and knowing that there was so little hope for Antonia's remission. But Sarah will know someday that Antonia loved her.
I don't think that life gets any better than to love someone and to be loved. I lost Antonia far too soon, but we had a rich life together, we loved and respected each other and we had 4 beautiful children that we raised with joy and our love. There were times that we struggled. but we were rich in love and she was my heart's delight.
I will always be glad to remember that luckiest day of my life when I met my Antonia. And her loving memory will be with me forever. I miss her very much.